6 tags
15 tags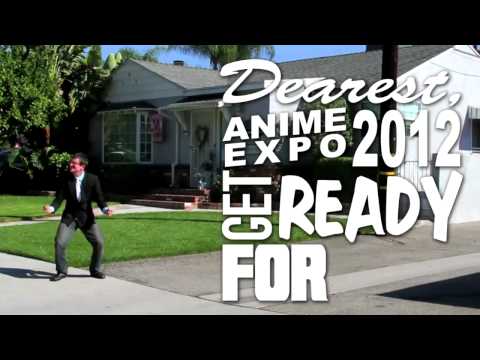 9 tags
Ben Claims Every Video is Made by Box Seats
"Oh yeah. Box Seats did Nyan Cat." So says Box Seats member Ben Lepley, who has been making quite the series of claims lately regarding the ownership of video content on the internet. "Yeah, and those videos of the babies - those are ours too." When pressed for specifics, Lepley replied, "All of them. All of the baby videos. Those are ours. The videos — not the...
5 tags
BOXSEATS To Be At ANIME EXPO 2012
While "Anime & Comedy with BOXSEATS.tv" may have not gotten chosen as a panel, we will still be in Artist's Alley with a table for all your hilarious art/anime needs. Come visit!
9 tags
Matt Refrains From Playing Diablo III; Is...
Selling 6.3 million copies in its first week, Blizzard's newest game Diablo 3 found its way into households around the world. One gamer, however, did not purchase the hack and slash, and the Catholic Church has found that feat worthy of sainthood.[[MORE]] Matt Buchholtz, member of BOXSEATS.tv 
9 tags
13 tags
Matt Signs BOX SEATS Likenesses and Names Over to...
Box Seats was shocked today to hear not only that they were the stars of a Japanese Dating Simulation Game, but also that the game is selling like hot-cakes. Surprise struck again when they attempted to get money from the creators of Kissu x Kissu Box Seats!!! when they were shown a signed release from troupe member Matt Buchholtz.  According to the game developer, Buchholtz signed away the...
12 tags
Draw Something breaks Matt
Like much of the smartphone crowd, Matt picked up draw something a week ago. He quickly found his friends through facebook, and quickly began his first rounds. An hour later, Matt checked his phone to find all of his games pending. In what would later be pinpointed as the event horizon in Matt's Draw Something breakdown, Matt started twenty random games. Things were simple enough- Funnel,...
6 tags
Banana-hair Blues
Despite winning multiple "pretty" contests, BOXSEATS.tv member, the luxuriousness of Ben Lepley's dark locks was questioned today on fashion/style site, youtube.com.  The enigmatic style-trend consultant, xXxMitCosXxX posted the controversial post, "L's hair suck here. :/" Sources close to Lepley have let us know that while he is saddened by the post, he...
10 tags
David Gives Up Naruto Main Storyline For Lent
In a show of true sacrifice, David has decided to only watch Naruto filler for lent, giving up the main anime plotline. While David may not be Catholic, he plans to dedicate his 40 days and 40 nights of filler to those less fortunate. Namely, those suffering from Bleach filler. For those BOXSEATS fans not familiar with the term "filler," it refers to episodes of a series that do not...
6 tags
BOXSEATS.TV goes Bankrupt
Last week after renting the summer blockbuster "Thor" from a local Redbox, Ben informed Matt that he would return the DVD the next day so as not to incur any additional charges. However, it was nearly a week later when Matt found the DVD under a pile of VHS tapes and XBOX 360 games that Ben had obviously attempted to camouflage his mistake with. Matt returned the DVD at a speed that...
23 tags
Box Seats Host Panel at Pacific Media Expo!
Box Seats was thrilled to screen their Death Note parody, "Death-A-Sketch," and host a Q&A at the Pacific Media Expo! Held at the prestigious LAX Hilton, their panel, "Anime & Comedy," brought out Ben, Matt, and Michael Legum (who played Matsuda in "Death-A-Sketch") for a fun afternoon with fellow anime fans. That's the polished version, guys. Let's cut the...
10 tags
Ben Listening to Martika's "Toy Soldiers" on Loop
As another "fun summer" comes to a close, Box Seats member Ben Lepley has once again become despondent and withdrawn, spending his days under his covers and listening to one long, unbroken loop of the 1989 hit ballad "Toy Soldiers." At present moment, fellow Box Seats members Matt Buchholtz and David Neale cannot calculate a projected end date to this loop. "There is...
8 tags
What We've Been Up To Since AX!
You may have been wondering why BOXSEATS.tv has been so quiet since Anime Expo 2011. Did the fame go to their heads? Did they get lazy? Alcohol? Nay! Here are photos of what we have been up to!
20 tags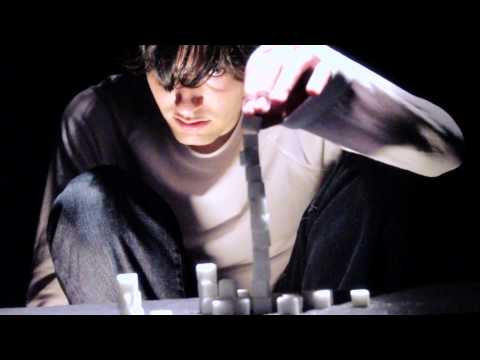 Aaron Chrenen's Audition Tape for Box Seats...
Comedian Aaron Chrenen has thrown his hat into the ring to be Box Seats' newest member. Matt and David, eager for any excuse to drop Ben, want the world to see Aaron's raw talent — video taped and edited in the studio apartment where Aaron dreams / lives…  
15 tags
'Piranha' Covers Take Youtube
With the success of Ben Lepley's Piranhas Have Taken Over the Waterpark Song, we have seen a few covers of the tune pop up on youtube! Hopefully with such amazing music backing him, Los Angeles Actor Steve Szlaga will finally get his dream role. Shady Shadez - The Dance Version and Rottenham - Acoustic Cover
9 tags
I Am Pretty Tired.
Man, for some reason today I am tired. It's like seven o' clock in the evening and I have two Mountain Dews in me, and yet, I'm really, really tired. I got into work at...
8 tags
Ben, Matt, and David Really "Stick It" to March by...
Following banner blog posting months of January and February 2011, the members of Box Seats decided to "put the filthy month of March in its place." Although Ben, Matt, and David all hate the month for very different reasons, they were united in their ability to not post any blogs during it.  With the blog freeze firmly in place, March was thoroughly humiliated. "These blog sanctions will be...
11 tags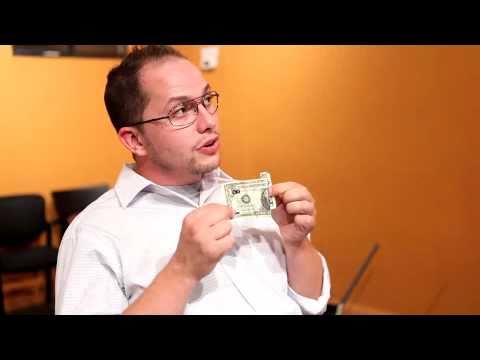 17 tags
Ben Spends Remainder of Box Seats' Production...
Box Seats' online comedy endeavors were brought to a halt today as Matt Buchholtz and David Neale discovered a shocking balance of $0.00 in the company checking account. With the help of U.S. Bank, they discovered that a check had been issued one day prior for the remainder of the account to FuncoLand in West Des Moines, IA. The check appeared to be signed by fellow Box Seats member Ben...
7 tags
An Open Letter to the Man Who Thinks I Killed His...
Dear Sir, I believe you know what I mean when I say that we've both had a busy couple of weeks. Certain parties (you) have been setting up several ambushes for other certain parties (myself and whoever I'm with) in an attempt to fight me face to face and ultimately avenge your father's murder.   Consider this a cease and desist notice. At first, your appearances weren't...
7 tags
Sure, You May Have a Family and a Law Firm, But I...
Must be pretty nice having a "fulfilling life" and all. But let me ask you this: Where do you post your comedy videos? What's that? You don't have any comedy videos? You're too busy making more than 19,000 dollars a year? Well, that… is a compelling argument. And your children are going to take care of you when you're old? Well, I made a video with two...
7 tags
The Fight of the Century
HAYES VS NEALE: The World Heavyweight Title At Stake David Neale- Over the past three months, this young boxer has made a name for himself. His rise through the ranks of the ring nothing short of meteoric. Undefeated, and ultimately untouched, David "Four-Eyes" Neale has shown that he can go the distance, humbling opponents with his quick moves and mischievous grin. David...
10 tags
David Neale Concerned About Lack of Blogs About...
"Seriously, what the hell?" David Neale exclaimed, sitting at his computer tightly wrapped in his Champion brand boxer/briefs. "I've got funny things too. Like, you could do a story about me finding a date with Carmen Electra. I'm sure there's something there." Mr. Neale has been a part of the Box Seats roster for 2 years and as the website has been...
7 tags
Matt Buchholtz Wins "Best Fake Announcement Blog...
Box Seats member Matt Buchholtz was awarded the "Best Fake Announcement Blog Entry Award" for his fake announcement blog entry "Recent Poll Lists Ben Lepley as "Prettiest" BOXSEATS.tv Member," posted on BOXSEATS.tv one day ago. Fellow Box Seats member Ben Lepley was considered a serious contender with his fake announcement blog entries, "Matt Buchholtz Chosen as Lead Villain in...
7 tags
Recent Poll Lists Ben Lepley as "Prettiest"...
In one of Facebook's most talked about "Questions" posts, Ben Lepley has been declared the Prettiest BOXSEATS.tv member. Lepley, who was awarded with a glittering tiara (valued at over 98 cents [Kantor's]) was speechless upon receiving the title at Kodak Theatre last night. He simply offered a wave to the audience gathered through muffled sobs of excitement, and then shyly...
15 tags
Matt Buchholtz Chosen as Lead Villain in 'Dark...
After months of speculation, Warner Brothers revealed today that the antagonist of Christopher Nolan's highly anticipated Batman threequel is none other than Box Seats member Matt Buchholtz. When pressed for clarification, the studio confirmed that Buchholtz has been cast as the film's villain and is actually the film's villain. This may be the most surprising news in both the...
4 tags
This Post was Made by Accident
Oh, I'm sorry. This post was made by entirely by accident. Ben's arm slipped and hit the keyboard, and it spelled all of this out, then posted it. Even that last sentence. And that last sentence. And so on. Here's a trajectory of the buttons hit by the arm slip and how they spelled out this blog entry's first sentence: This is still the accident. Even the above image....
Ben Forced to Eat His Words as Blog Drought...
After composing a scathing blog entry that grilled fellow Box Seats member David Neale for his lack of blog postings, Ben Lepley has completely failed to post a single blog entry in thirteen weeks. Lepley, a notorious hypocrite, was forced to "take back his smack," acknowledging that "it's not so funny now," and that his shit "does in fact stink." Full on...
11 tags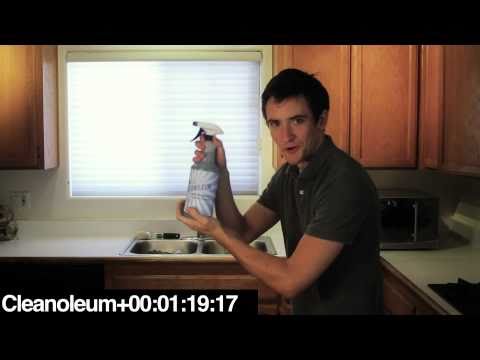 13 tags
Box Seats is NOT a Money Laundering Front
I'm only gonna say this one more time, guys. We are a comedy site — NOT a shell company designed to take in cash to be transferred over the international wire system before being repatriated and / or employed in illicit activities. What do we look like?  A hair salon?  A nail salon?  That nickel arcade your parents never wanted you to go to?  I'm not sure how all these rumors got started,...
11 tags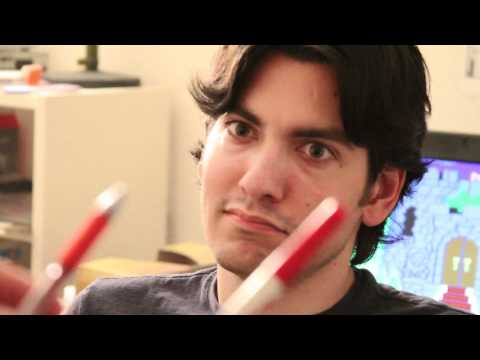 9 tags
Why David Never Posts Blogs: A Modern, Sherlock...
Hi guys. As boxseats.tv comes together, you may have noticed that Matt and I have been blogging. You also may have noticed that Box Seats's third group member, David Neale, has not been blogging. If you're looking for a blog by David to tell you why David hasn't been blogging, you're being ridiculous and not good at pattern recognition. That's why I'm here...
8 tags
New Sketches Written: Citizens of Mattropolis...
MAYOR BUCHHOLTZ BRINGS ABOUT GREAT CHANGE! BEST MAYOR EVER! READ ALL ABOUT IT! A statue is to be erected in the thriving city of Mattropolis after a successful writing session on Saturday between Mayor Buchholtz and friend of Mayor, Ben Lepley. Sources inside the Mayor's office describe the event going down as follows: The writing session started out well, and the mood was light. Drinks...
7 tags
Box Seats Voted Best Sketch Group Ever By Ben!
Tonight, at the first annual Ben Lepley Sketch Comedy Awards, Ben Lepley announced BoxSeats.tv as the winner of the Best Sketch Group Ever award… Surely a night to remember, everyone from BoxSeats.tv was excited. "I can't believe we won something," stated Matt. "I was just sitting in the living room playing video games when Ben came in and delivered the...